Watermelon Gummies
10MG CBD | ZERO THC
60 GUMMIES
Lab Tested & Vegan Friendly
Strength
Hemp Flavor
Quantity
Discount
Discounted price
1 - 2
-

$

36.00
3 - 4

$

2.00

$

34.00
5 - 10

$

4.00

$

32.00
When you want all of the relaxation of CBD in a delicious fruity treat but you don't want—or can't have—any THC, these watermelon CBD gummies deliver.
These zero THC watermelon gummies offer a serving of CBD, a sweet, mellow flavor, and a dose of relaxation.
How do watermelon CBD gummies compare to the delta-8 THC and delta-9 THC gummies?
Both delta-8 THC and delta-9 THC gummies have some kind of THC in them. But these watermelon CBD gummies are just like they sound: they have no THC at all.
Instead, the flavor of juicy, sweet watermelon inside every gummy is infused with 10mg of hemp-derived CBD. It's the easy, legal way wherever you are to relax and chase your bliss.
Our watermelon CBD gummies feature 100% hemp-derived CBD, no delta-8 THC, no delta-9 THC, and no unknown compounds or additives.
How is this legal? We answer that question related to the 2018 Farm Bill and more of your questions below!
These watermelon CBD gummies are the perfect size, about 5 grams dry weight each. It is the Farm Bill that makes the 10mg of hemp-derived CBD per piece legal.
Our watermelon CBD gummies are also 100% vegan, dairy-free, gluten-free, and only contain 2 grams of sugar each!
We use all natural ingredients wherever we can, and we think the taste of these watermelon CBD gummies speaks for itself.
We encourage first-time users to start with just ½ of a gummy. Any user should wait for up to 2 hours before eating more gummies as they can take more or less time to take effect depending on a variety of factors.
Wait two hours—even with just CBD? Yes! It can have a powerfully relaxing effect.
Absolutely no ∆-8 THC
Absolutely no ∆-9 THC
CBD: 10mg per gummy
Total gummies: 60
Shipping Policy:
Orders placed before 12 pm EST will be processed and shipped out on the same day, provided there are no stock discrepancies.
Please note that our shipping carriers may experience delays during peak times or due to unforeseen circumstances. The following shipping options are available for your convenience:
USPS First Class: This shipping method typically delivers within 3-6 business days from the day your order ships.
FedEx 2-Day: This shipping method guarantees delivery within 2 days from the day your order ships.
Disclaimer: This product may cause you to fail a THC drug test. The Food and Drug Administration (FDA) has not evaluated these statements. All products contain less than 0.3% Δ9THC.
Do not take if pregnant or nursing. This product is not intended to diagnose, cure, treat, or prevent any illness or disease. Always check with a healthcare provider before consuming new products. Keep out of reach of children.
Glucose Syrup, Sugar, Distilled Water, Pectin, Hemp Extract, Natural and Artificial Flavors, Natural and Artificial Colors, Citric Acid, Sodium Citrate
Cannabidiol or CBD is one of over 100 phytocannabinoids that have been identified in cannabis plants, along with tetrahydrocannabinol (THC). CBD may make up anywhere from 2% to 40% of the plant's weight in extracts.
The effects of CBD gummies develop far more slowly than something like a vape. That's because any CBD edibles have to get through the entire digestive system before hitting the bloodstream and brain.
Most beginners and experienced users alike, however, will experience effects within 45 minutes of taking a CBD gummy, with effects peaking within about 2 hours and lasting between 4–8 hours. Factors such as your metabolism, size, tolerance, age, and cannabinoid receptor sensitivity also affect the response to CBD gummies.
We work with various farms in California, Colorado, and Oregon to source organic hemp plants.
Our team carefully extracts cannabinoids from the plant material using solventless CO2 and refines the final product to exclude all THC and other cannabinoids using processes like decarboxylation, winterization, and distillation. The result is the highest quality hemp extract product—just check out our customer reviews.
Our hemp products exhibit the highest level of attention to detail and quality possible. We won't sacrifice quality products to boost profits. All of our high-quality CBD products are thoroughly tested. Our delicious vegan gummies use natural ingredients whenever possible. What else? Service. We care about our customers and it shows, from response times to fast shipping to quick and easy online checkout.
The term "hemp" is used to describe cannabis that contains 0.3% or less THC. It's what sets Diet Smoke apart from the more common (and stronger) THC, Delta-9.
Shop by Vibe
We got a smoke for every situation
Smoke Stash
Your favorites delivered on your schedule
100% Lab Tested
100% Federally Legal
Zero Prescriptions
Discreet & Fast Delivery
100% Risk Free
Perfectly Balanced Buzz
See What's New
See What's New
See What's New
See What's New
See What's New
See What's New
Customer Reviews
Write a Review
Ask a Question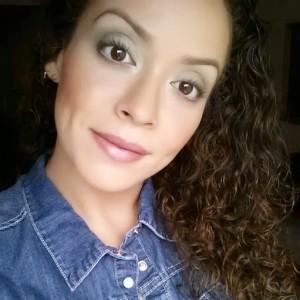 CT
09/24/2023
Christina T.

US
Dope!
Lovely for sleeping and avoiding a hangover.
07/02/2023
William M.

US
Perfect
I find taking one or two after a hard day of physical work really helps me sleep better and recuperate faster
Nice!
Nice product, calming effect & good tasting. Not sure though if these need to be in the fridge!
Perfect
Tasty and effective. A+ definitely will order again.
Very Satisfied Again
I am very satisfied with the CBD reorder I just received and I am currently giving some to my friends a few to try. I still have a majority of the Dleta-8 and Delta-9 from the first order. If I take 1 D-8 and 1 D-9 it puts me to sleep and I wake up groggy. I am very satisfied with the effects and I am sure I will find the right combo. Thank you so much for a wonderful product.